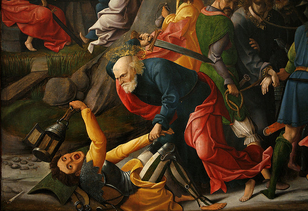 A soldier in the service of Caiaphas, Malchus was among those who came to arrest Jesus in the garden of Gethsemane. During the arrest, his ear was severed from his head by the disciple Peter. Jesus healed his wound, and Malchus became devout after the crucifixion. He now serves the Throne on Earth as a lesser angel.
Ad blocker interference detected!
Wikia is a free-to-use site that makes money from advertising. We have a modified experience for viewers using ad blockers

Wikia is not accessible if you've made further modifications. Remove the custom ad blocker rule(s) and the page will load as expected.